Senior Portrait FAQ
D
o I have to get my senior photos taken with Lifetouch/at the school?​
Yes. If you want to be pictured in the yearbook, you must have them taken during one of the
seven
photo opportunities RHHS provides for senior portraits. You may get additional photos taken elsewhere, but they will not be featured in the portrait section of the yearbook.

Why do I have to pay a $25 sitting fee?
​

The sitting fee covers supplies for the photos so you don't have to go out and purchase drapes, props, etc.

What do I wear?
​
You will have a formal photos taken as well as casual photos taken. Bring 1-3 outfits for your casual poses. Lifetouch will provide the drapes and attire for the formal photos. Make sure you bring any accessories and/or props you wish to use in your photos.

We will feature only formal pictures in the yearbook
.
Do I have to purchase the senior photos from Lifetouch?
​
No. You will get photo proofs in the mail, and you may choose whether you would like to purchase select shots or not.

What if I miss my summer portrait appointment?
​

We will have a make-up senior portrait date during the school year. It will be by appointment only, so please be prepared to listen to announcements and/or check back with this website/Twitter for more information regarding this matter.

What if I'm a graduating junior?
​

Make an appointment and please get your senior portraits taken. You are more than welcome to get your regular portraits taken as well, but we will likely only use the portraits that associate with your grade level according to PowerSchool.

Can I go to the Lifetouch studio to get my senior portraits taken?
Yes. Please contact them to arrange this at
nrterritory@lifetouch.com
. Please heed our deadline of October 1.

What is the deadline to have my senior portraits taken?
​

All senior photos must be completed by October 1st in order to meet our yearbook deadline. Due to our contracts and stylistic requirements, we can not accept senior photos from outside photographers for the portrait section in the yearbook. However, you may submit additional photos you have had taken to fill in other sections of the book, or you may also purchase a
senior ad
!
​
Who do I contact if I have questions regarding senior photos?
​
​
Please refer questions regarding appointments times and portrait questions for the July senior portrait sessions to
nrterritory@lifetouch.com
. Mrs. Frye can answer some questions, but is not in the office until August, so contact may be limited.
Powered by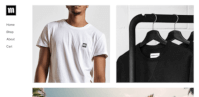 Create your own unique website with customizable templates.